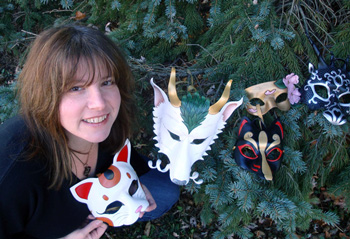 "Merimask Designs" is Andrea Masse, a self-representing artist from western New York. Andrea is self taught in the art of leather maskmaking and has been working exclusively with leather sculpture for over twenty years.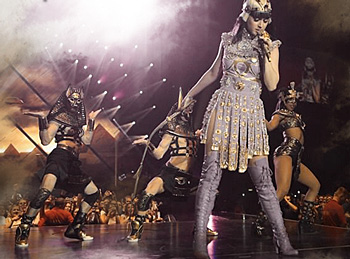 New! Egyptian masks designed exclusively for Katy Perry's "Prismatic" world tour (see info below).
In 2008, Andrea was invited to create over fifty exclusive masks for the Muscle Musical production "Magicarade", in Tokyo Japan. She appeared on several national Japanese television shows with her masks throughout the 2008-2009 holiday season.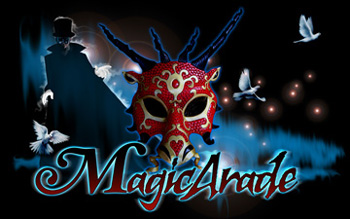 In 2009, Merimask Designs created masks for several stage productions in the United States, including the Jacksonville Nutcracker Ballet in Florida and the Circus Juventas production of "Yulong" in Minneapolis.
In 2011, A quartet of Merimask's white wolves were featured in an international cosmetics advertising campaign. The wolf masks were used in a fashion photo shoot for Lise Watier Cosmetiques "Neiges" perfume, shot in Toronto. The advertisements appeared throughout Canada during the 2011 holiday season. You can view exclusive videos of the shoot here:
In 2011, Andrea designed four owl masks for an up and coming UK hip-hop group called The Four Owls. Currently, the masks can be seen in performances and videos all throughout Europe and the UK.
Video for the second single 'Not Like Before', taken from 'The Four Owls' debut album 'Nature's Greatest Mystery' on High Focus Records, 5th December. Video directed, filmed and edited by Harry Wheeler.
See more photos of masks in
Gallery I
See more masks being worn in
Gallery II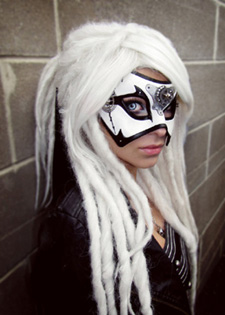 Model/Photo Beki Stilborn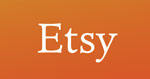 These masks can only be purchased at merimasks online etsy shop.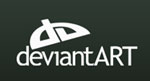 Click here
to contact Andrea directly.
---
All contents, images and mask designs © Merimask Designs, ALL RIGHTS RESERVED. Website by TACWeb